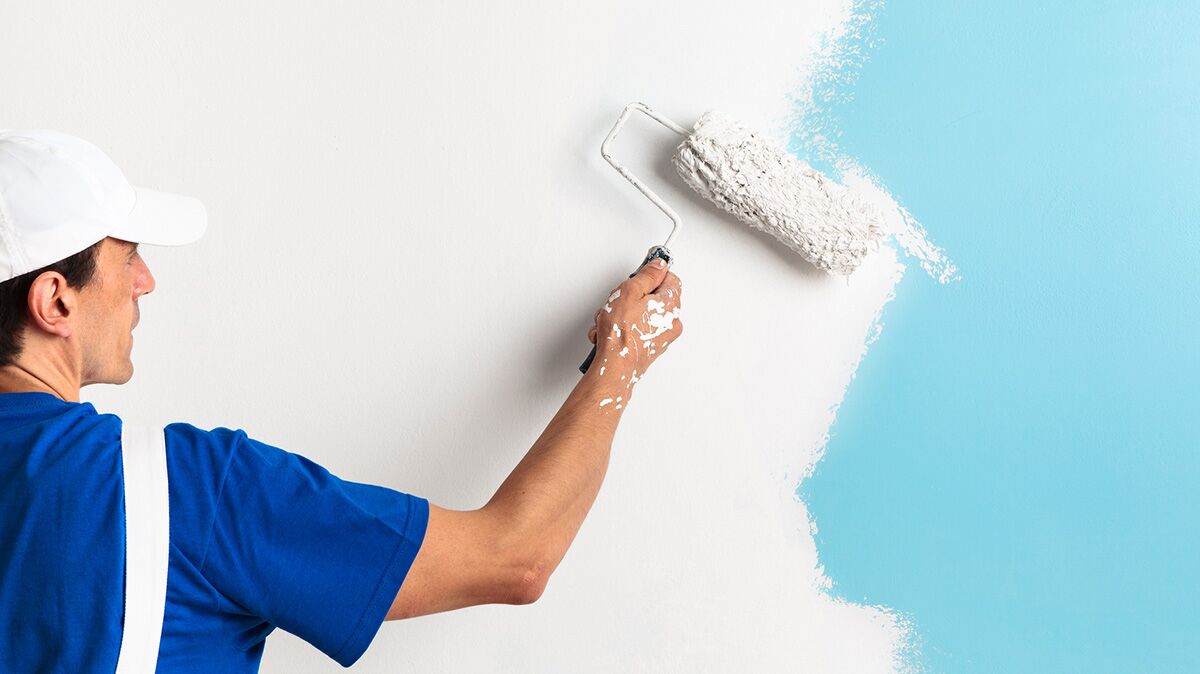 Transform Your Space with Premier Home Paint in Dubai
We provide complete Home Paint Service in Dubai. Hire us for complete move out of move in painting works.
Welcome to MoveOn Services Home Paint service in Dubai offering the very best painting and decorative service to commercial/residential clients and main contractors throughout Dubai and all big cities of United Arab Emirates.
Don't Move, We'll Handle Everything
What is the price of a moving or painting? What are the costs that increase your budget, such as traffic conditions, access to your home and the constraints to be taken into account when moving? Find all our tips for organizing your cheap move with movers and packers.
Choose the moving formula that suits you best while benefiting from the know-how of professional movers and a quality service for the safe transport of your goods.
House and apartment moving has now become a part of our life. For development in life and profession, we are often hesitant about changing locations.
Looking for professional office movers and packers? We are experts in the management of projects for the relocation of corporate assets in Dubai.
We have individual units for shorts term and long term period. Our Moving and storage in Dubai space is fully climate control and CCTV monitored 24/7.
Welcome to MoveOn Services Painting services in Dubai offering the very best painting and decorative service to commercial/residential clients.
Let Move On Services Maids clean your Villa or Apartment and you be worry-free. You will save your precious time by allowing our maids to do the cleaning work.
MoveOn Services Painting services team of painters and decorators in Dubai and all other big cities united the Arab Emirates are fully health and safety compliant and are well experienced in painting and decorating field. A wide range of properties from commercial offices from hotels to new build residential estates. Our painting services team painters and decorators have done it all so choose MoveOn Services for the best possible finish!
Work with our Villa Painting services in Dubai painters and decorators and enjoy: Guaranteed quality and excellent workmanship, exceptional attention to detail, value for money, and excellent customer relationship. MoveOn Services always take great pride in their quality workmanship and will always use the finest and highest quality painting materials to make sure that you are 100% satisfied, 100% of the time! No painter and decorator service in Dubai comes close to our Painting services in Dubai.
If you don't mind investigate our many contextual analyses and perceive how really outstanding our sketch and enriching is and after that call us to get your Free Quotation.
EASY-BREEZY Home Painting
Start to Finish, Stress-Free
Enjoy a hassle-free home painting experience from beginning to end with our skilled team. We handle every detail, so you can unwind and eagerly look forward to relishing your refreshed home or office.
_________________
5+ Years of experience

Personalized move planning

Full-value Damage protection

24/7 Availability
We don't sacrifice consistency for providing low prices. Move On Services Emirates have been operating in the surrounding regions for a long time, with consistent success in changing services. The transport and storage capacity will describe prices. So, get Emirates quotes right now. We offer different services according to the needs of the Customer. Move On Services is known for going the extra mile to ensure Customer's shipping satisfaction. Our support system is always ready to benefit our customers. You can get free of cost quotes at any time you need them from us in Emirates.